Stone Soup creator Jan Eliot is proud to call Eugene, Oregon, home - and the feeling is mutual. The Opus6ix Fine Art Gallery in Eugene is featuring a collection of original Stone Soup cell art and other published material in a special exhibition from March 31st through April 29th. Fans in the area take note: the gallery will host an artist reception on April 6th as well as a book signing on April 28th. Don't miss your chance to get an in-depth look at one of America's most popular syndicated comic strips.
In the photos below: Jan Eliot (center) with Janet and Michael Gilbert, comic book artists and writers who also call Eugene home; Janet Gilbert checks out a display of Stone Soup books that have been translated and printed in other languages, including Finnish, Spanish and Portuguese; Jan visits with Robert Canaga, the curator of the Opus6ix Fine Art Gallery (right), and a trio of Stone Soup fans. Click each image to enlarge.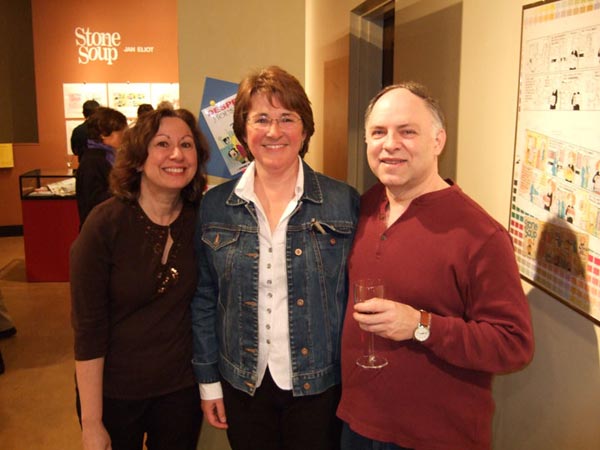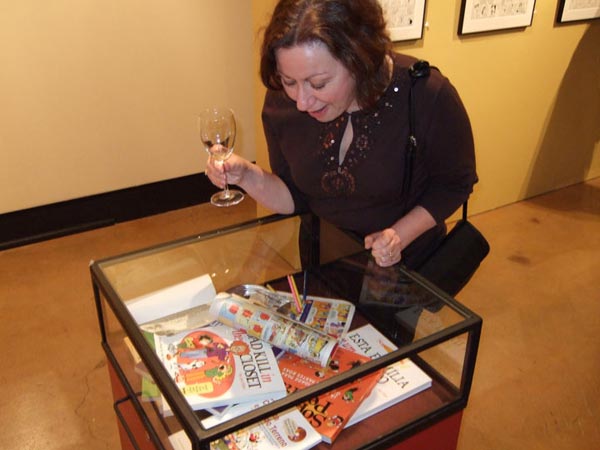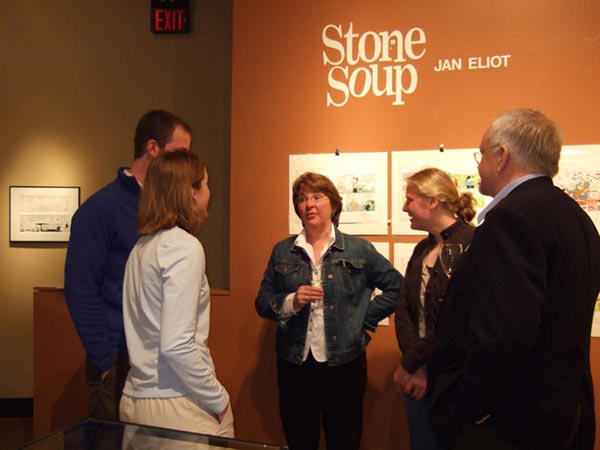 Photos by Art Maddox.